Yesterday I ventured out on my very first foraging adventure.
I was intrigued by a recipe I found online about nettle pesto and decided to make my very own version using nettles, cleavers (sticky jacks) and wild garlic.

Make sure you use good gloves when collecting the nettles! I used latex gloves and on top a pair of Marigolds!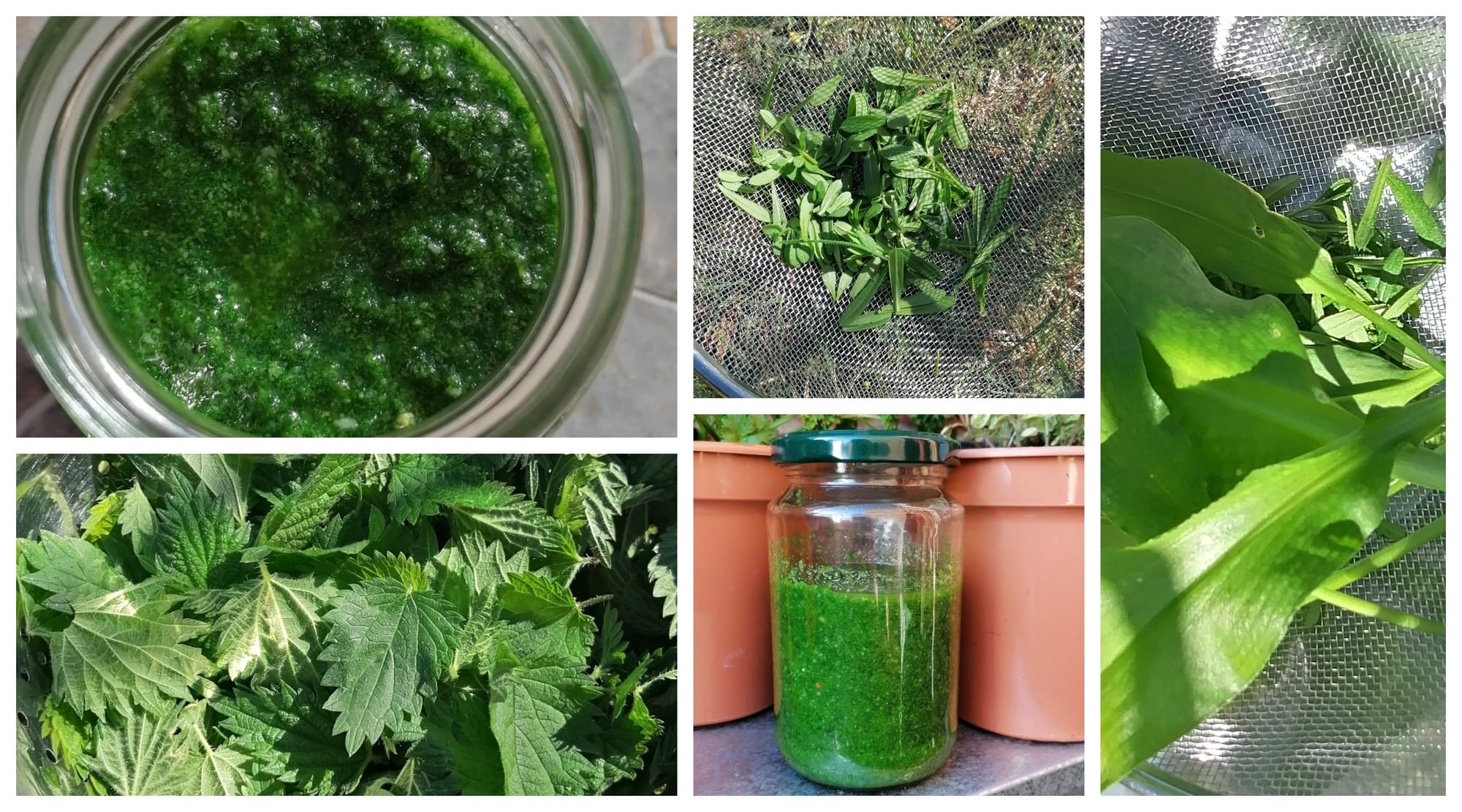 Ingredients:

1 colander of nettles - I used the smaller leaves, no stems
½ handful of cleavers - I used the leaves only
1 handful of wild garlic
150 ml olive oil
45 g Parmesan cheese
2-3 cloves garlic
½ tsp salt
½ tsp pepper

Method:
Thoroughly wash the nettles (keep your gloves on!), cleavers and wild garlic.

Bring water to the boil, salt and blanche the nettles and cleavers for 2 minutes.
Remove and immediately add to cold water.

Using a blender, pulse 100 ml of the oil, the cheese, garlic, salt and pepper to get a grainy texture.
Remove the nettles and cleavers from the colander and wrap them into a kitchen towel to remove as much water as you can. Add the greens to the blender and pulse, slowly adding oil until you get the desired texture.

That's all. You can keep this in the fridge for up to one week. Make sure you do not keep it longer, or if you have to then, please freeze it. There is a risk of botulism if you keep it longer as this recipe contains no preservatives and has not been cooked.

We used some of it for tea yesterday, on homemade flatbreads, and it was absolutely beautiful.